Ardoch Farmhouse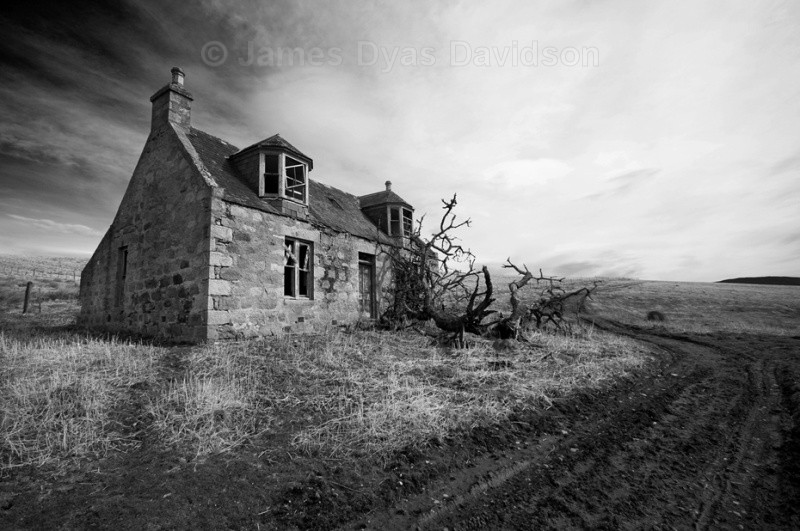 Comments
By Rosalind Fraser Salter:
My Gran was brought up here at Ardoch. The family were Frasers. I am returning here next week to scatter my Gran's ashes as this is the place she loved and always talked of so passionately. It was so lovely to find this picture whilst doing some research on Glen Gairn. In case you don't know about it i have just found this book called 'The Hills of Home' about Glen Gairn written by Amy Stewart Fraser. Do you happen to know who owns the land now? Best wishes, Rosalind
By David Alexander Stuart Fraser:
I went up past here the other week. Remember coming up here when I was a boy with my Father and Great Grandfather about 35 years ago when my great grandfather still farmed the place while living at Balno. Great memories.
By Peter Brown:
James Dyas 'Ardoch' photographs are wonderful. The abandoned house prompts further questions. The Fraser comments have fairly well answered my first question, I think? Who lived here after the village was abandoned? The second question is - when was the house built? Was this house lived in when the village of Ardoch was still active? Was this house close to the village? I am a descendant of Charles Calder who ran the shop in c1830. Peter